Do you want a home in which you can stay as you age, or more commonly known as "aging in place"?
Many people who go about building a house hope to make one that they can enjoy for a long time to come. Yet, if you plan to stay in your home as you age, you need to consider your progressing needs.
Fortunately, there are ways to design a home so you can do your aging in place. Creating a home to allow you to age in place will enable you to stay in the community you love, even as you grow older.
Want to know more? Keep reading to learn everything you need to know.
Consider Designing an Open Floor Plan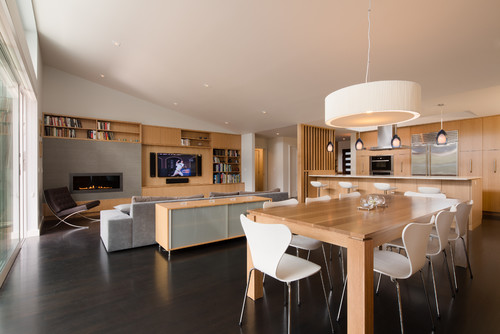 Before you design a home for aging in place, you need to consider your home's overall floor plan. Many older adults find open floor plans with few obstructions helpful.
Open floor plans are helpful in many ways. First of all, the lack of obstructions reduces the chances you or someone else will fall, not able to get up. Second, people who monitor others with dementia find open floor plans useful, as they can go into the kitchen, for example, and still see their loved one in the living room.
Other Floor Plan Additions
It would be best to consider putting the master suite, laundry, and other essential rooms on the main level in terms of the floor plan.
Another design consideration is to plan for a place to install ramps in the future to make your home accessible to someone in a wheelchair. Even if you are not yet in a wheelchair yourself, many older people end up needing a wheelchair or walker, and having a home pre-equipped for one will help you stay in your home for as long as possible.
Curbless Showers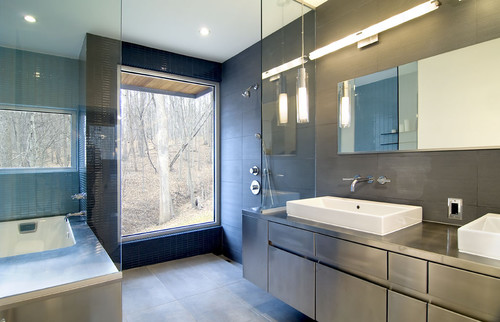 Photo by KUBE architecture – Discover bathroom design ideas
When designing your home for aging in place, you should also request your architect design a curbless shower.
These showers allow for ease of entry. You don't have to lift your legs, and it is easier for people in wheelchairs to access. Even if you don't need this type of shower now, you might need it in the future, and you'll be glad you installed it.
It would be best if you considered putting grab bars in your shower and near the toilet for more comfortable use as your aging body's range of motion declines.
Adaptations Throughout the Home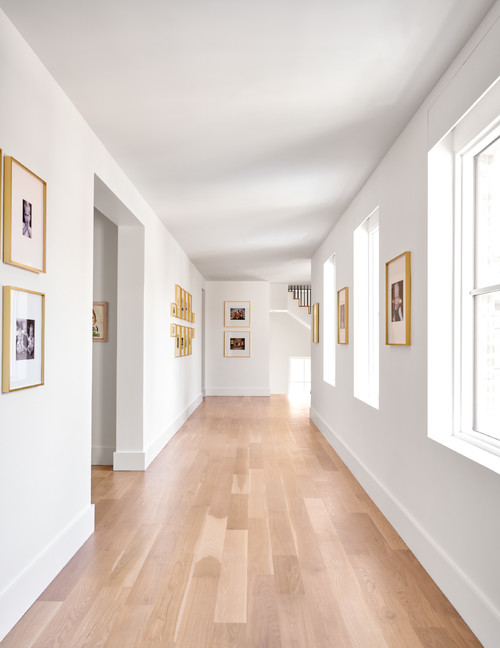 You can make several other adaptations to your home's design, such as adding shallow stairs and widening the doorways and hallways.
Shallow stairs make it easier for people with limited mobility to go up and down the stairs. Likewise, wider doorways and hallways make your home more wheelchair accessible.
It can be difficult for older adults with arthritis to grasp rounded knobs on cabinets in the kitchen and bathrooms. As such, you should consider replacing any knobs with pull handles for ease of use.
Are You Ready to Design Your Home for Aging in Place?
Ready to build a home that will be best for aging in place?
If so, you aren't alone. Many people want to build houses in which they can age, and you can do so, too. You need to know the right tips for making your home livable no matter your age.
Following the advice above, you can plan a home that will serve you well for many years to come!
An architect is helpful when designing your home, as they have the training and experience to think of many scenarios in your home plan. Do you want to hire an architect? Contact us today to learn more about us and our services!