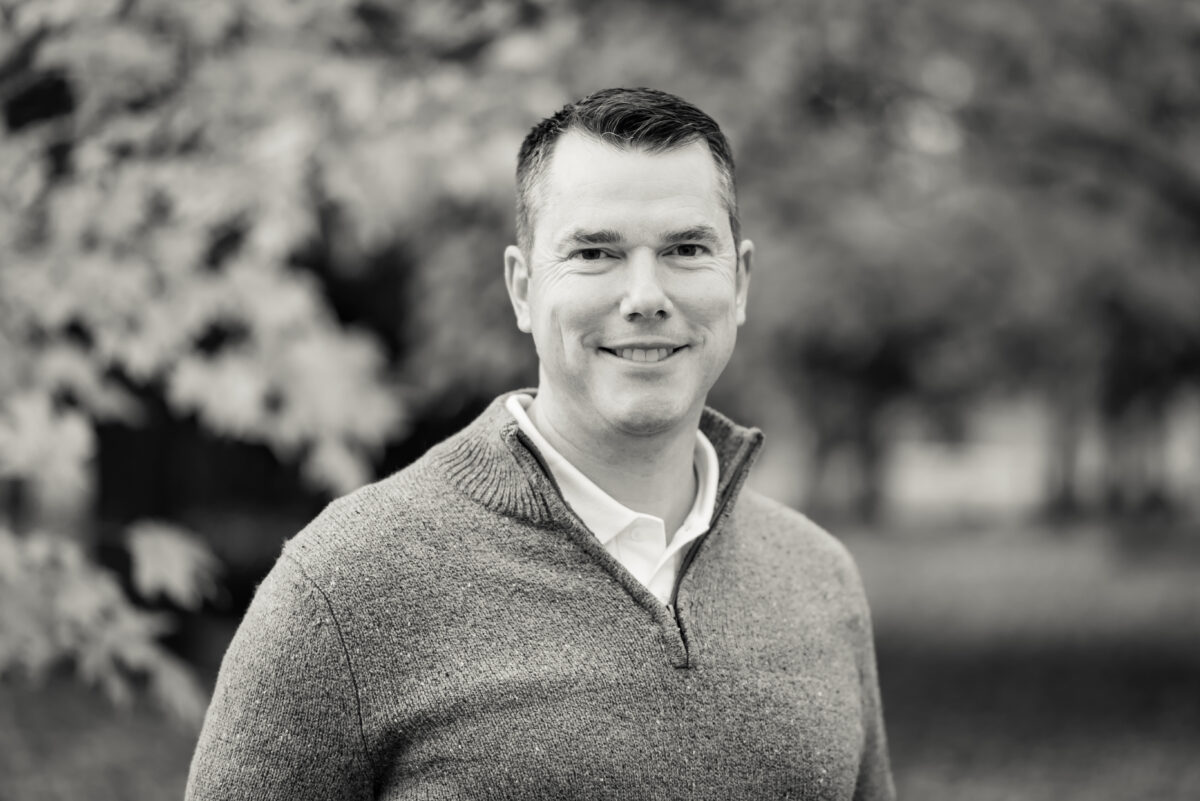 About Jimmy O'Loughlin
Owner & Architect
Jimmy O'Loughlin is the principal architect and owner of Budingen Architecture. His journey in architecture began at Washington University School of Architecture, where he earned a master's degree in Architecture and developed a keen appreciation for the innovative realm of contemporary architecture.
Fueling his global curiosity, Jimmy embarked on a study abroad program in Finland, immersing himself in the principles of Scandinavian architecture and furniture design. This experience not only broadened his design perspective but also instilled in him a commitment to marrying functionality with beauty in every project.
Building on his architectural foundation, Jimmy also pursued a master's degree in construction management at Washington University. This dual expertise equipped him with a holistic understanding of the entire building process, from conception to realization. It laid the groundwork for his later roles, where he seamlessly integrated design and construction.
Jimmy's professional journey led him to a prominent commercial architecture firm, where he contributed to the design of diverse projects, including an expansive 85,000-square-foot medical clinic, university sororities, banks, and other large-scale commercial projects. This experience honed his skills in managing multifaceted projects and collaborating with diverse stakeholders.
Venturing into entrepreneurship, Jimmy established his own design-build firm, assuming the dual roles of architect and general contractor. This unique perspective allowed him to orchestrate projects with a comprehensive vision, ensuring that every detail aligns with the overarching design concept.
Prior to founding Budingen Architecture, Jimmy brought his expertise to Magleby Construction, renowned for crafting ultra-luxury homes in the scenic regions of Utah, Idaho, Montana, and Wyoming. Living in Utah during this period, he developed a deep appreciation for the nuances of luxury mountain home design.
The onset of the pandemic prompted a strategic shift for Jimmy, leading to the establishment of Budingen Architecture. Embracing the virtual landscape, he relocated to Missouri, leveraging online platforms to collaborate with clients nationwide while maintaining a focus on the Park City, UT market. Jimmy's commitment to personalized service shines through, as he regularly conducts site visits and holds in-person meetings to ensure a seamless client experience.
Beyond his professional pursuits, Jimmy is a devoted family man with a wife and six children. Actively engaged in his community, he serves on the local school board, is a Rotary member, and coaches his children's soccer teams. Jimmy's diverse interests, including mountain biking, singing, playing soccer, and woodworking, reflect his multifaceted approach to life and design. As a licensed architect, he brings a wealth of knowledge and a personal touch to each project, transforming spaces into living, breathing works of art.